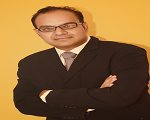 Dr. Bijander Jain (25 Year of Exp.)
Dr. Bijander Jain is a specialist orthodontic, having experience of more than 25 Years. He received his Bachelor in Dental Surgery (B.D.S.) from Amravati Dental College, Maharastra, which is one of the best institution not just in India but whole of Asia.
1 . Life member of Academy of Oral Implant
2. Member of Dental Practioner Forum of India
3. Member of Indian Academy of Esthetic Dentistry
4. Member of Indian Dental Association
5. Member of International Association of Dental Research
View More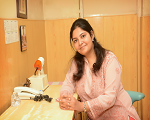 Dr. (Mrs.) Monika Jain (25 Year of Exp.)
Dr. (Mrs.) Monika Jain is consultant dental surgeon having the degree of B.D.S. from Amravati Dental College in year 1995.
View More
Clinic Profile
Jain Dental Hospital & Implant Centre
is a multi-speciality dental clinic providing the highest quality of dental and orthodontic care.
We specialize in rejuvenating the facial appearance and maintaining a healthy smile. We dedicate our time and energy towards providing you with excellence in dental and orthodontic care in a warm, friendly and comfortable environment adhering to international standards of hygiene.
With its highly skilled and reputed specialist dental surgeons spanning across all fields of dentistry, an array of dental procedures, right from one sitting root canals to advanced smile makeovers, dental implants and full mouth rehabilitations are all performed under one roof. ...
read more



MORNING -> [09:30AM TO 02:00PM] | EVENING -> [05:00PM TO 08:00PM]
(SUNDAY EVENING ->   CLOSED)



Appointment is preferred before coming to clinic